Clean Burning, 100% Soy Wax
Artisan Made Soy Candles
Every candle is carefully artisan poured in house by our team of candle chemists. Creating all natural warmth, happiness and light.
Shop now
for all orders
Artisan poured wax
40% more burn time
no questions asked
Best Selling Candles
See Our All New Fall Collection Today!
Shop now
Trending Products​
Customers reviews

5/5 "Seventh Avenue Candles went above and beyond from the moment we made contact with them. Thank you, Seventh Avenue Candles for helping us build relationships here at The Capital Grille, Chicago!"
The Capital Grille "Thank you Seventh Avenue Candles for everything that you have done! Not only are your candles extreme quality but your customer service let's us know that this will be a long standing relationship."
Amber Thomas

5/5 "Simply put: the best candle in the market period. The ladies at 7th Avenue get it. Nobody cares more about their product than they do. The scents are fabulous, the packaging is chic and the presentation is superb. No other candle in the market compares on value..."
Robert Torres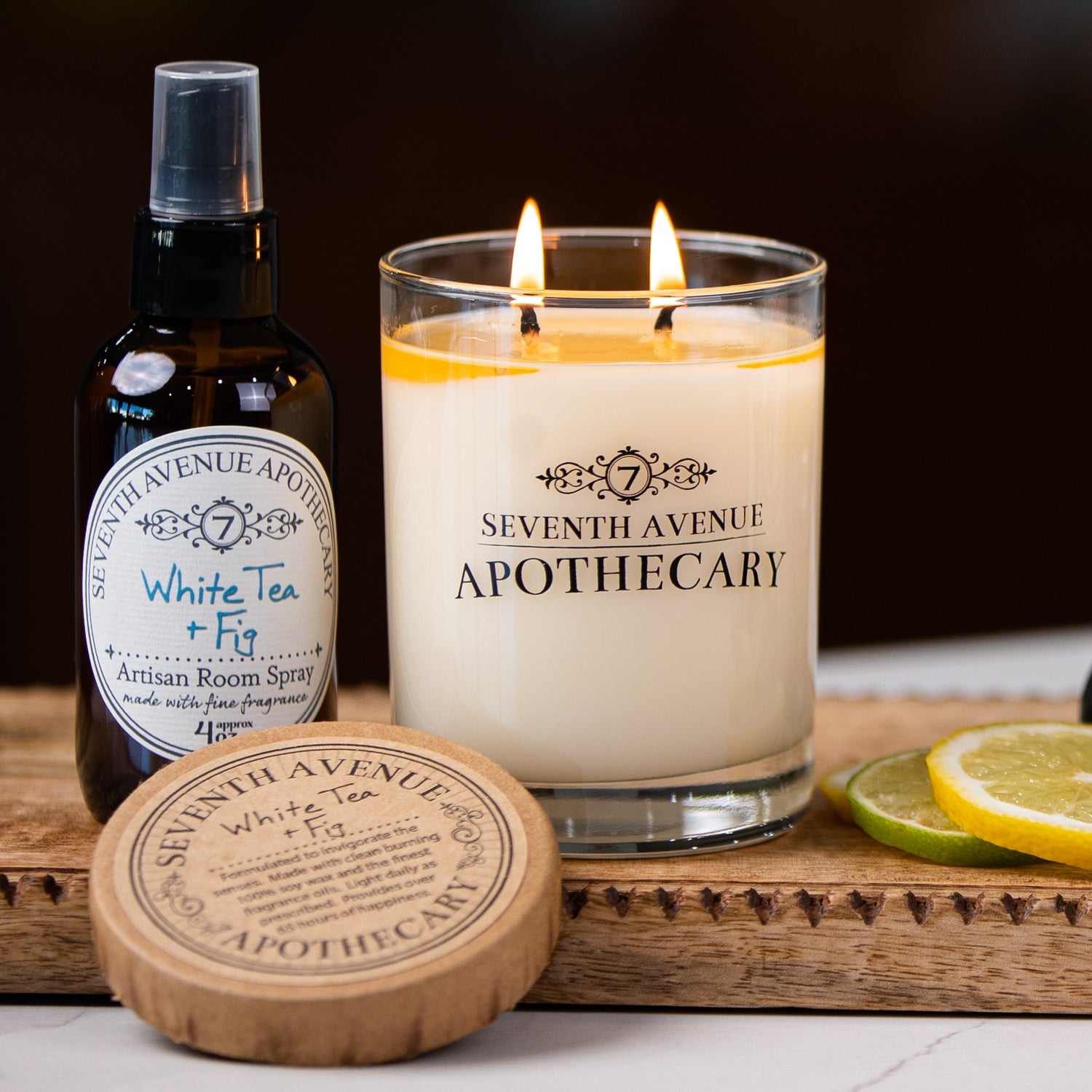 Discover our Best Selling Scent! 
Our White Tea + Fig Fragrance - a must-have addition to any home!
This scent combines the juicy citrus notes with the fresh and peaceful floral aroma of white and green tea, finished off with the sophisticated essence of sweet fig.
Why White Tea & Fig?
Experience the Essence of Luxury

The sweet fig scent draws an enchanting aroma that will tantalize and satisfy any luxury lover. Whether it's your home, car, or office, this soothing fragrance will bring a lush layer of luxury that will elevate your space and your mood.

Indulge in The Alluring Scents of Fresh Fig

Figs are known for their unique and fruity sweetness, and our White Tea + Fig scented candle captures this essence perfectly. Indulge your senses with this exquisite blend of scents, designed to captivate anyone with a passion for sensory experiences.

Irresistible Citrus Notes

Discover the tangy citrus flavors that tantalize the taste buds combined with the fresh and tranquil floral scents of white and green tea. Awaken your senses with this unique blend of nonpareil notes mixed with sweet fig!
Experience This Luxurious Blend