[vc_row][vc_column width="1/2"][vc_video link="https://youtu.be/X_GtHZgreS4"][vc_empty_space][handmade_icon_box i_align="icon-left" icon_type="pe_7_stroke" title="Become a VIP Member" description="Get discounts, new scents, and monthly coupons!" icon_pe_7_stroke="pe-7s-gift"][/vc_column][vc_column width="1/2"][vc_column_text]
Monthly Subscriptions + Deals
Get a FREE CANDLE on Sign Up!
Do you frequently burn through your candles? We offer the option to re-up every month automatically, with a new candle or bag of wax chips arriving to your front door every month.
Choose your own fragrance or we'll send you a different scent every month. As a thank you for supporting us, we'll send you a mini tin candle for free!
Benefits:
Hassle free monthly delivery.
Get new scents right as they come out.
Discounted per candle.
Receive exclusive member deals/coupons.
[/vc_column_text][/vc_column][/vc_row][vc_row][vc_column][handmade_product title="Subscriptions" columns="4" rating="" category="vip-membership"][/vc_column][/vc_row]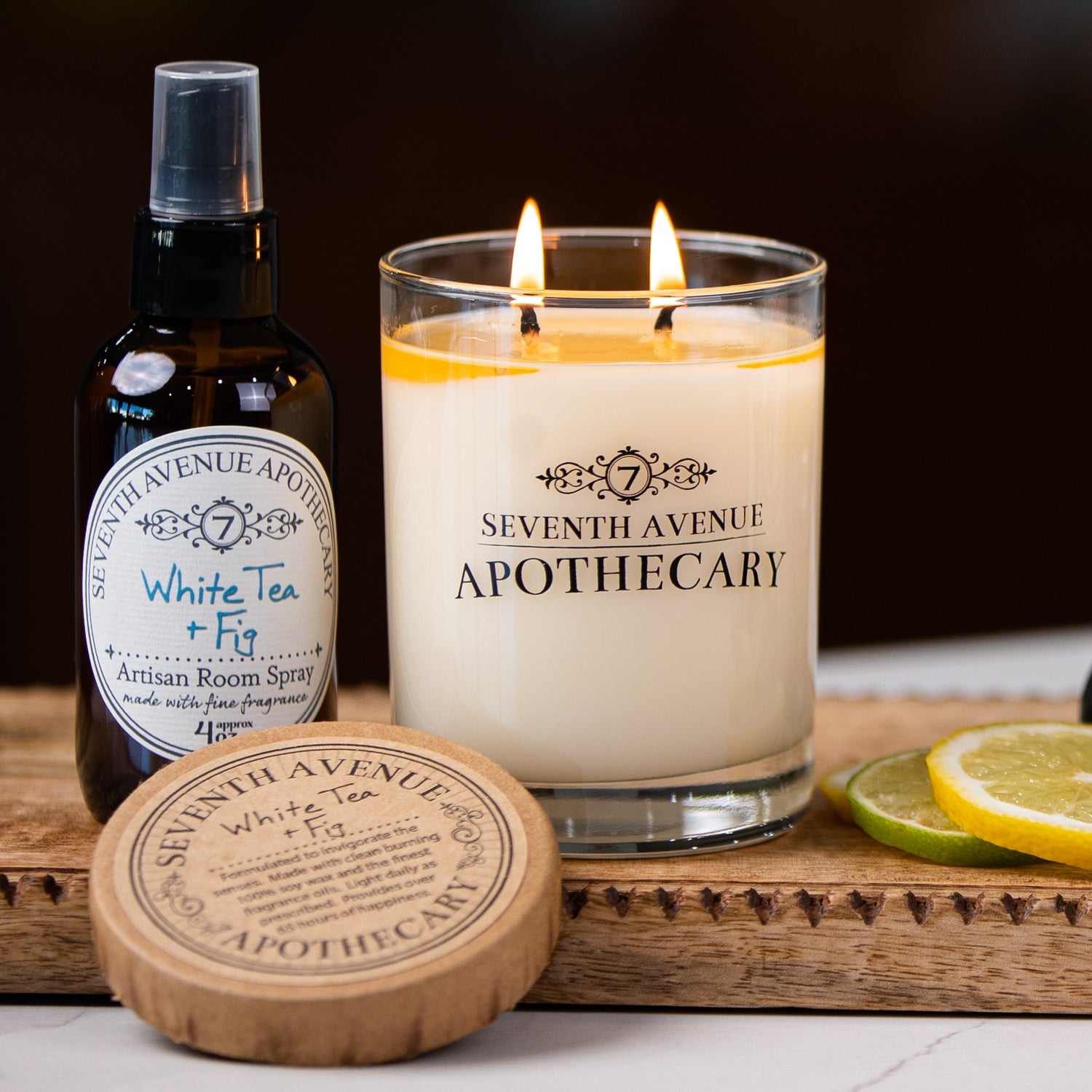 Discover our Best Selling Scent! 
Our White Tea + Fig Fragrance - a must-have addition to any home!
This scent combines the juicy citrus notes with the fresh and peaceful floral aroma of white and green tea, finished off with the sophisticated essence of sweet fig.
Why White Tea & Fig?
Experience the Essence of Luxury

The sweet fig scent draws an enchanting aroma that will tantalize and satisfy any luxury lover. Whether it's your home, car, or office, this soothing fragrance will bring a lush layer of luxury that will elevate your space and your mood.

Indulge in The Alluring Scents of Fresh Fig

Figs are known for their unique and fruity sweetness, and our White Tea + Fig scented candle captures this essence perfectly. Indulge your senses with this exquisite blend of scents, designed to captivate anyone with a passion for sensory experiences.

Irresistible Citrus Notes

Discover the tangy citrus flavors that tantalize the taste buds combined with the fresh and tranquil floral scents of white and green tea. Awaken your senses with this unique blend of nonpareil notes mixed with sweet fig!
Experience This Luxurious Blend