[vc_row][vc_column width="2/3"][vc_column_text]
[/vc_column_text][vc_empty_space height="16px"][vc_gallery type="image_grid" images="3359,5478,3286,5473,3358,3357,3354,5475,3353,5476,5474" img_size="175X175"][/vc_column][vc_column width="1/3"][vc_column_text]Whether you're looking for corporate gifting, bridal or a basic candle program to add to your current merchandise selection, we will design and develop private label products to meet your branding needs.
We create custom labels for:
Corporate Events
Trade Shows
Company Merch
Closing Gifts
Birthdays
Events
[/vc_column_text][/vc_column][/vc_row][vc_row][vc_column][vc_zigzag][vc_column_text]
Please send us an e-mail with a little more info on the scope of your project and we will be happy to send you a quote!
[/vc_column_text][vc_zigzag][vc_row_inner][vc_column_inner width="1/2"][contact-form-7 id="4"][/vc_column_inner][vc_column_inner width="1/2"][vc_empty_space height="60px"][vc_message message_box_style="3d" message_box_color="turquoise" icon_pe_7_stroke="pe-7s-box2"]Bulk orders are required for private label items, we do provide discounts on large orders. We also can design your label for you if need be![/vc_message][/vc_column_inner][/vc_row_inner][/vc_column][/vc_row]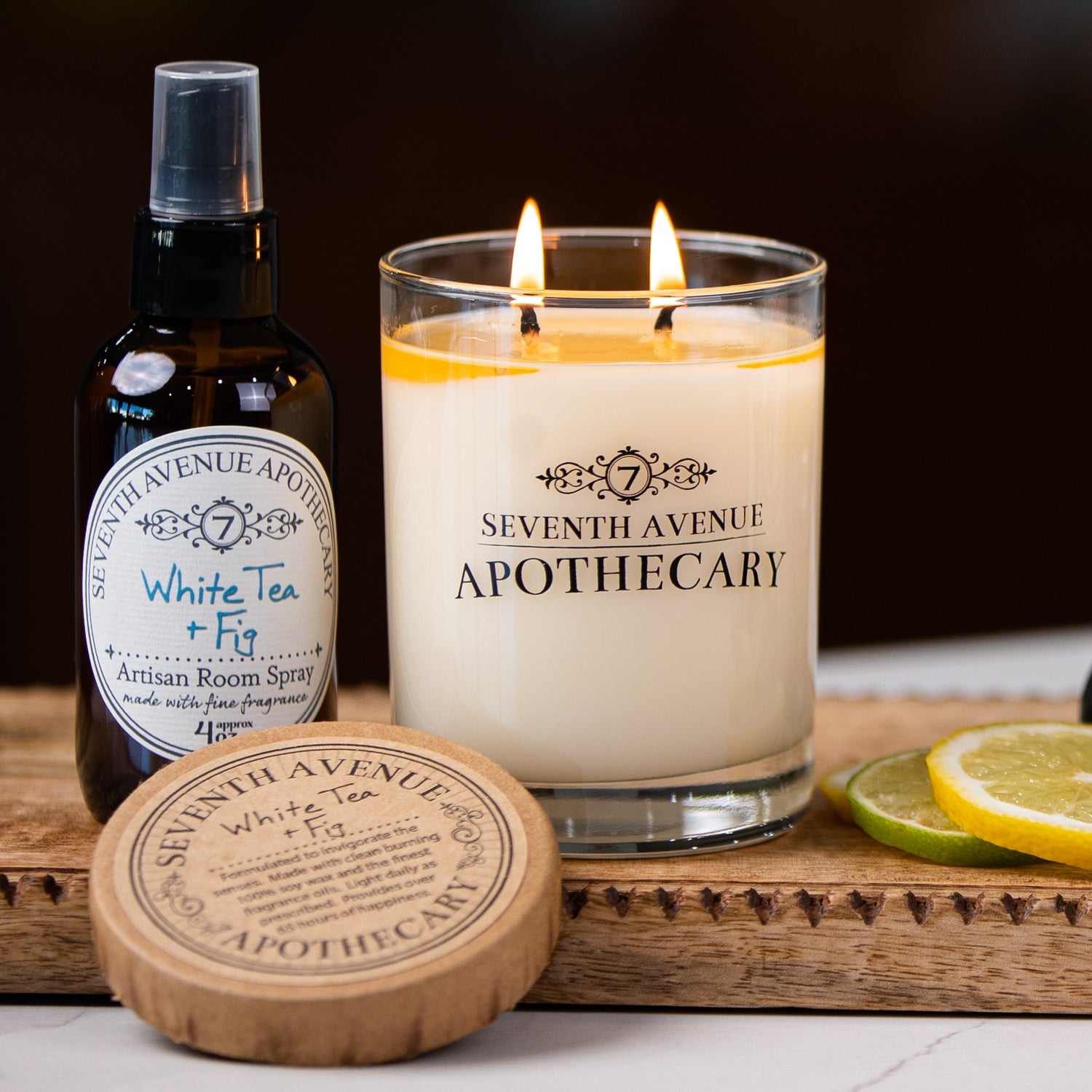 Discover our Best Selling Scent! 
Our White Tea + Fig Fragrance - a must-have addition to any home!
This scent combines the juicy citrus notes with the fresh and peaceful floral aroma of white and green tea, finished off with the sophisticated essence of sweet fig.
Why White Tea & Fig?
Experience the Essence of Luxury

The sweet fig scent draws an enchanting aroma that will tantalize and satisfy any luxury lover. Whether it's your home, car, or office, this soothing fragrance will bring a lush layer of luxury that will elevate your space and your mood.

Indulge in The Alluring Scents of Fresh Fig

Figs are known for their unique and fruity sweetness, and our White Tea + Fig scented candle captures this essence perfectly. Indulge your senses with this exquisite blend of scents, designed to captivate anyone with a passion for sensory experiences.

Irresistible Citrus Notes

Discover the tangy citrus flavors that tantalize the taste buds combined with the fresh and tranquil floral scents of white and green tea. Awaken your senses with this unique blend of nonpareil notes mixed with sweet fig!
Experience This Luxurious Blend