Farewell Summer, Hello Fall! 
It's September 23rd and the start of the Autumnal Equinox. For most of the country, we are still blasting our air conditioners and sweating as soon as we walk out of our front doors, but that hasn't stopped us from fully embracing the fall season. Here in Tampa our high is 89 degrees - which simply makes us happy that we are out of the 90-100 degree weather range. Wherever it is that you call home, I know you saw those pumpkins and skeletons pop up in store displays the first week of July (casual eye roll). 
I understand there are some people who abhor the idea of transitioning to fall before the temperatures drop or dislike the idea of rushing the seasons because we are consumers. Despite the weather not reflecting my mood, I am ready for PSLs, pumpkin patches, and scary movies. Don't mind me as I sip my iced pumpkin spiced latte while I stroll the aisles looking for new fall décor. 
Photo Credit "HomeGoods shopping aisle decorated for fall and Halloween."
At our historic 7th Avenue storefront, we have been hard at work clearing displays, installing new shelves and dusting off our fall decorations. We are ready to plant our mums and bring out the cornucopias. We've set up a brand new wall dedicated to our signature fall scents and our owner Jessica, has been testing out the perfect combination for new autumnal and holiday fragrances. For more behind the scenes, follow us on Instagram @seventhavenueapothecary. John and Ruthy have been busy as bees working in production mixing and pouring our proprietary scents. Did you know we hand pour each and every single fragrance product right here in Ybor City?
Whether you are a person who views the change of season as a challenge to redecorate your home or you could care less about putting up that fall wreath and carving pumpkins, there is something sentimental about lighting a candle and taking a whiff of pumpkin, clove, cinnamon, amber, vanilla, and cashmere. Instead of becoming inundated with decision fatigue of which scent to start first, why not try scent layering? Not only does this allow you to try out all of your favorite scents  but scent layering allows you to create an exclusive to you scent which all of your guests are guaranteed to ask you about.
Scent Layering
The key to successfully scent layering is to be thoughtful, you cannot simply light candles willy nilly and hope for the best. Experts who layer scents say to start with a staple fragrance with musk or more simple notes like vanilla, then you can add on a scent with more complexity like bergamot, amber, or cedarwood. To put this theory to the test, I started burning my usual Golden Bamboo. When I light this candle you can smell the notes of mandarin orange and lime, combined with crisp apple and fresh, woody bamboo notes. Because there is that crisp fall apple already in Golden Bamboo, it was a no brainer for me to layer Cider + Mulled Spices. As Cider + Mulled Spices burns, your home immediately feels fall cozy and your desire to put on fuzzy socks increases tenfold. Not overly sweet but totally irresistible, it smells like you are simmering a pot of autumn in the kitchen. Before hosting some gal pals for an informal dinner party, I lit up both scents and was beaming with pride when they couldn't stop complimenting the way my home smelled. One of my friends announced that it smelled like we could have been in a William Sonoma or Anthropologie - what a compliment!
As the fall season unfolds, I will continue to experiment with scent layering and press on with my quest to have my guests gush over how wonderful my home smells.
Here at Seventh Avenue Apothecary, we love mixing Tobacco + Vanilla Bourbon with Spiced Pumpkin + Clove, Spiced Rum + Coconut with Caramel + Pumpkin Caffe Latte and Tuscan Cypress + Fig with Kumquat + Clove. What scents are you excited for this season?
Shop our Scents
Click this link to be directed to our Autumn Scent page. Below we have our staple fall scents that can be purchased year round in store or on our website. If you are worried that two scents would not layer well, we expertly identify the notes of our scents in each listing description. 
Tobacco Vanilla Bourbon with Spice Pumpkin + Clove
Spiced Rum + Coconut with Caramel + Pumpkin Caffe Latte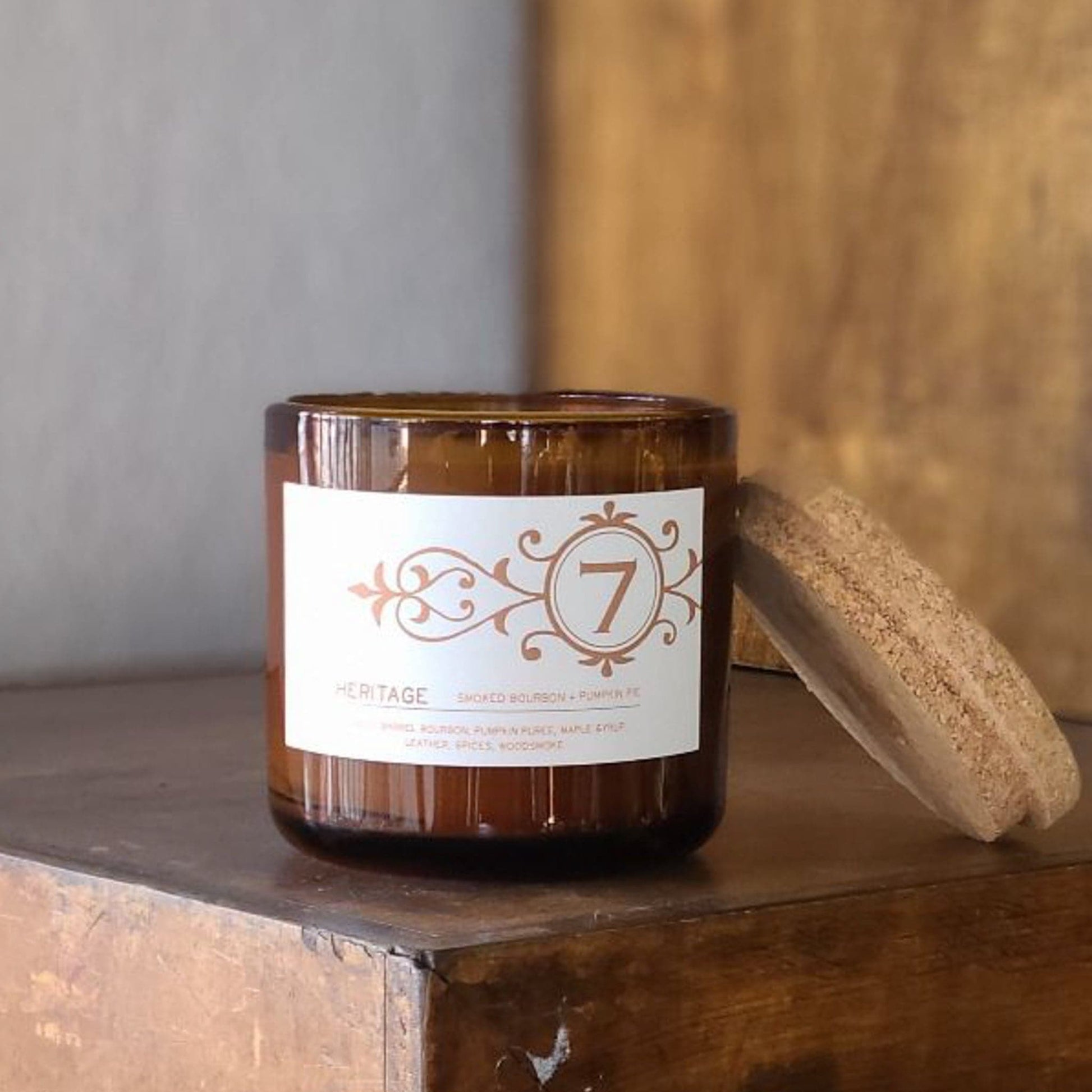 Modern Elixr Candle: Heritage - Smoked Bourbon + Pumpkin Pie